Be Seen Be Heard
All the big PR agency know-how. Without the flash offices. Just effective, value for money PR.
Get Noticed
Find out more
Jill Farmer
Find out more
Get Noticed
Be Seen Be Heard PR can help you create awareness of your business, drive enquiries, increase your market share, boost sales, build your profile and improve your reputation. At value for money rates.
The effective use of PR allows you to inform, influence and engage your target audiences.
If you want to ensure your company is seen and heard - get in touch.
What is Public Relations (PR)?
PR is essentially reputation management. In today's competitive world, your reputation is incredibly important. A great reputation can help you stand out from the crowd and give you a competitive edge.
Everyone has opinions about the organisations they come into contact with. These perceptions will drive their decisions about whether they want to work with you, shop with you, recommend you and support you. Effective PR can help shape perceptions by communicating and building relationships with your stakeholders.
Successful PR is all about knowing your audiences; clearly defining your messages; and knowing how best to get those messages, to those people.
Why PR?
Any organisation whether large or small, private or public, can benefit from good public relations. PR can be the difference between a customer actually knowing you exist and choosing you - over choosing your competitor. PR helps ensure your messages are clearly communicated to your target audiences.
Whether you are looking to communicate your strengths to potential customers; foster better relationships with your employees; launch a new product; or win over stakeholders - PR can greatly enhance your efforts.
The Chartered Institute of Marketing's Marketing Trends Survey 2009 shows PR as the most widely used marketing tool and second only to customer relationship management for generating the best return on investment.
Be Seen Be Heard provides honest, impartial advice to clients - if it isn't PR you need to achieve your business goals - Be Seen Be Heard will tell you so and advise you what it is you do need.
Jill Farmer
Jill Farmer is a freelance CIPR-accredited PR specialist with 14 years' experience gained in leading PR & marketing agencies and client-side.
Jill is based in Newcastle upon Tyne and set up Be Seen Be Heard in 2011 with the aim of providing a cost effective PR & marketing service to businesses.
Jill has worked for a wide range of organisations, from start-ups, to SMEs, to FMCGs. Her experience includes corporate communications, business to business and consumer PR. Be Seen Be Heard provides the full mix of PR and marketing services, with the support of various creative partners.
Jill is creative, results-driven and straight talking. She is passionate about what she does and equally as passionate about making sure her clients get a good return on their investment.
Past and present clients vouch for Jill's track record of delivering successful PR and marketing campaigns on time, to budget, and with added value.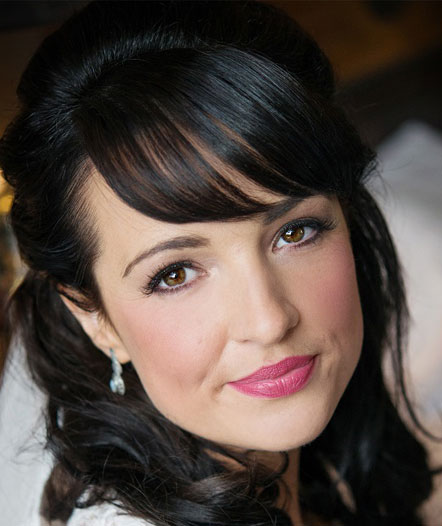 PR & Marketing Strategy and Campaigns
Development and delivery of strategy and/or campaigns – either PR only or integrated, multi-channel PR & marketing
Media Relations
Media expertise with local, regional, national and specialist/trade press
Researching, drafting and distributing news material including:
Releases
Features
Media invites
Opinion pieces
Case studies
Articles
Profiles
White papers
Setting up interviews and profiling opportunities across target media
Arranging and managing media calls, press conferences and product/service launches
Media Training
Support to develop skills in working with television, radio and newspapers
Social Media
Management of social media platforms e.g. Twitter, Facebook and LinkedIn
Issues Management
When things aren't running so smoothly you may need PR support to help with preventing or limiting damage to your business' or organisation's reputation:
Advice and guidance
Development of lines-to-take and key messages
Handling the media on your behalf
Media statements
Media interview briefings and support
Copywriting and Design & Print Management
Website copy
Advertorials
Blogs
Advertisements
Newsletters
Brochures, leaflets, posters
Editorials
Annual reports
Internal Communications
Strategy
Employee engagement
Management of internal communications channels
Stakeholder and Community Relations
Consultation
Social media
Events
Focus groups
Newsletters
Public meetings
Jill is without question one of the most talented and able PR professionals I have worked with. The launch of my business was effortless, well planned and exceptionally effective with the support, work and ideas developed by Jill. I would work with her again and again.
Lucy Craig, Director, KinderCastle
We worked with Jill on a number of projects and all were delivered within time, on budget but perhaps more importantly with 'added value', which is essential in today's ever increasing competitive world.
Tony Hordon, Director, DTZ
Jill produced great results for us - she is always bright and enthusiastic.
David Partridge, Joint CEO, Argent Group PLC
Jill delivered an excellent PR service to Renova and ran our re-branding exercise which was very successful. She also helped us significantly raise the standard of our marketing materials and our website.
Richard Ashcroft, Chief Executive, Renova Developments
Jill and I worked on several projects and I have always found her to have a real understanding of the task at hand and consistently generate high quality results.
Chris Cheap, Director Office Agency, GVA Property Consultancy
Jill has an exceptional knowledge of public relations. She has the knowledge and gravitas to deal with complex public relations issues and has huge respect from colleagues and business partners. She has a meticulous approach, she is creative and is also a real pleasure to work with. Jill really does have the very best attributes for a public relations professional.
Anthony Durston, Acting Head of Communications, SITA UK
TOP!